The following exhibit offers viewers a glimpse into U*Space's private collection of vintage Modernist Jewelry from around the world.
Modernist jewelers practiced their craft from the 1930s through the early 1970s. Modernist jewelers set themselves a part because of their rejection of the styles that had come before. Victorian jewelry was dismissed as too decorative, Art Nouveau pieces were deemed too fussy, and the Art Deco aesthetic was considered excessively rigid.
Using brass, copper, wood, silver, found materials, stones, etc., the modernist jeweler felt they had more in common with painters, sculptors, and other modern artists of the day. Inspired by surrealism, biomorphism, and primitivism, their ambitious goal was to create one-of-a-kind works of art that people could wear.
++++++++++++++++++++++++++++++++++++++++++++++++++++++++

1930's
Brass Bracelet - Circa 1930's +++++++++++++++++++++++++++++++++++++++++++++++++++++++++


Hammered Metal Hair Clip - Circa 1930's +++++++++++++++++++++++++++++++++++++++++++++++++++++++++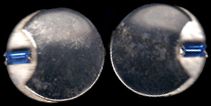 Sterling Silver cufflinks with Blue Stone - Circa 1930's +++++++++++++++++++++++++++++++++++++++++++++++++++++++++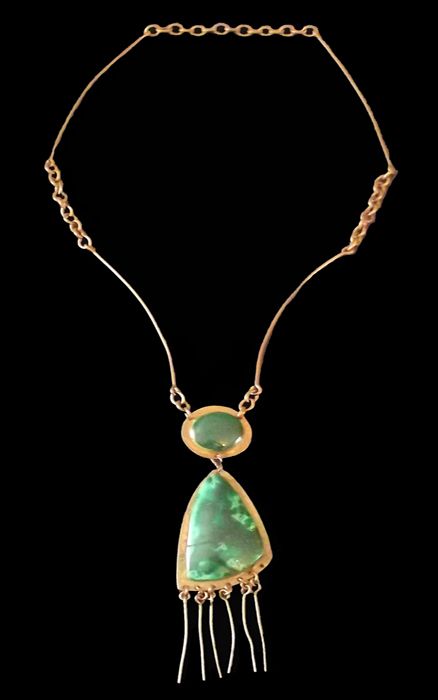 Brass and Green Jadeite Necklace - Circa 1930's +++++++++++++++++++++++++++++++++++++++++++++++++++++++++

1940's
Lang Sterling Brooch - Circa 1940's

Lang Sterling Jewelry Company of Providence Rhoad Island began creating jewelry in April 1946. They signed their jewelry Lang with the S in the word Sterling being a stylized swan. The company existed up until the 1970's. +++++++++++++++++++++++++++++++++++++++++++++++++++++++++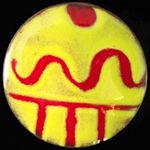 Enamel Brooch - Circa 1940's +++++++++++++++++++++++++++++++++++++++++++++++++++++++++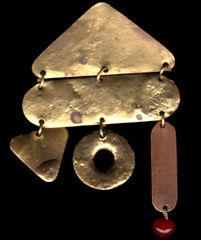 Primitivistic Brass, Copper and Red Bead Brooch - Circa 1940's +++++++++++++++++++++++++++++++++++++++++++++++++++++++++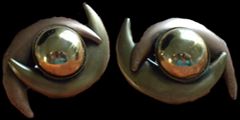 Copper, Bronze and Brass Earrings - Circa 1940's +++++++++++++++++++++++++++++++++++++++++++++++++++++++++


Leaf Pendant - Circa 1940's +++++++++++++++++++++++++++++++++++++++++++++++++++++++++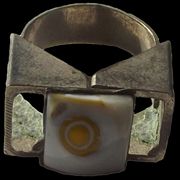 Sterling Silver Ring with Glass Stone - Circa 1940's +++++++++++++++++++++++++++++++++++++++++++++++++++++++++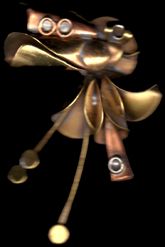 Copper and Brass Brooch - Circa 1940's +++++++++++++++++++++++++++++++++++++++++++++++++++++++++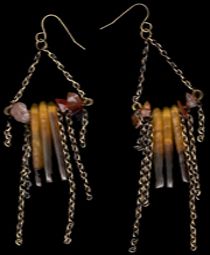 Copper and Bead Earrings - Circa 1940's +++++++++++++++++++++++++++++++++++++++++++++++++++++++++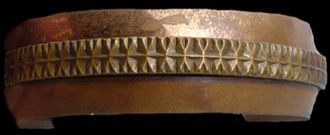 Copper Bracelet with Textured Brass Strip - Circa 1940's +++++++++++++++++++++++++++++++++++++++++++++++++++++++++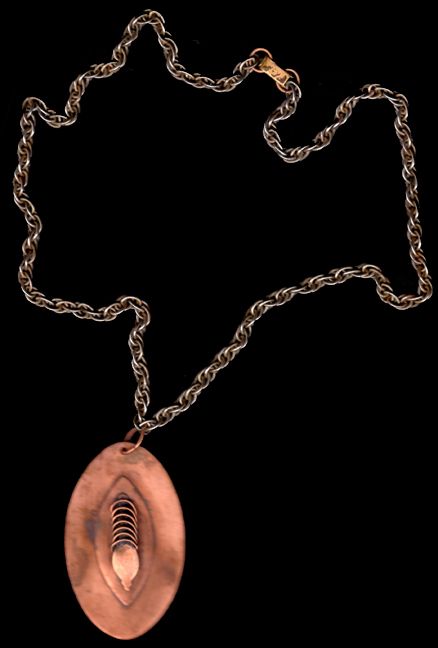 Copper Necklace - Circa 1940's +++++++++++++++++++++++++++++++++++++++++++++++++++++++++


Abstract Copper Brooch - Circa 1940's +++++++++++++++++++++++++++++++++++++++++++++++++++++++++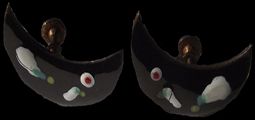 Black Enamel Earrings - Circa 1940's +++++++++++++++++++++++++++++++++++++++++++++++++++++++++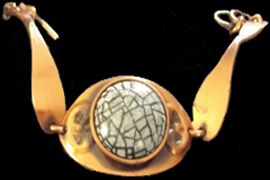 Brass and Speckled Stone Bracelet - Circa 1940's +++++++++++++++++++++++++++++++++++++++++++++++++++++++++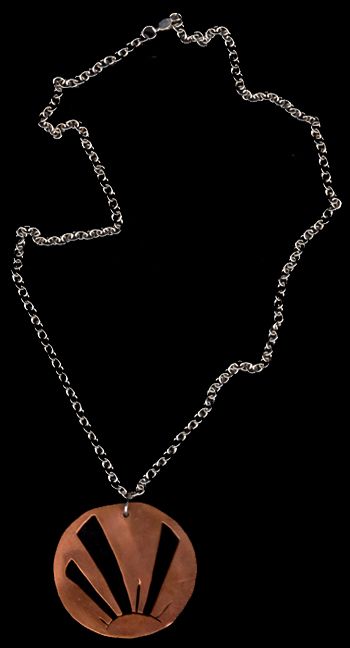 Brass Sunrise Necklace (Makers Mark B) - Circa 1940's +++++++++++++++++++++++++++++++++++++++++++++++++++++++++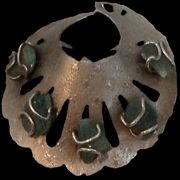 Green Stone and Metal Hair Clip - Circa 1940's +++++++++++++++++++++++++++++++++++++++++++++++++++++++++


Enamel, Copper, Steel and Blue Thread Necklace - Circa 1940's +++++++++++++++++++++++++++++++++++++++++++++++++++++++++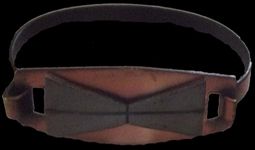 Brass and Steel Bracelet - Circa 1940's +++++++++++++++++++++++++++++++++++++++++++++++++++++++++

1950's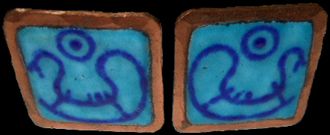 Copper and Enamel Clip Earrings (Makers Mark STT) - Circa 1950's +++++++++++++++++++++++++++++++++++++++++++++++++++++++++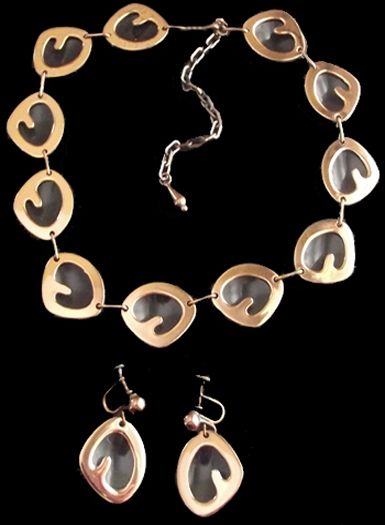 Copper and Black Enamel Necklace and Earrings - Circa 1950's +++++++++++++++++++++++++++++++++++++++++++++++++++++++++


Henry Steig Sterling Silver Pendant - Circa 1950's.

Henry Steig (1906-1973) had a shop in New York in the 1950s-1960s. Jazz had a significant influence on his work--Steig was a musician who played saxophone and clarinet during the 1920s-30s. He studied art at the National Academy of Design, but was mostly a self-taught metalsmith. His jewelry designs are modern and sophisticated. +++++++++++++++++++++++++++++++++++++++++++++++++++++++++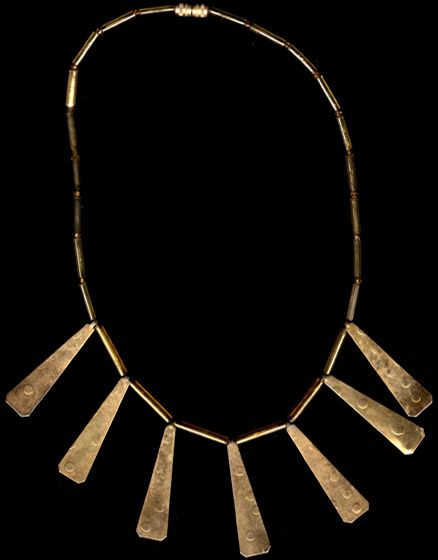 Copper and Glass Bead Necklace - Circa 1950's +++++++++++++++++++++++++++++++++++++++++++++++++++++++++


Pewter Ring Denmark - Circa 1950's +++++++++++++++++++++++++++++++++++++++++++++++++++++++++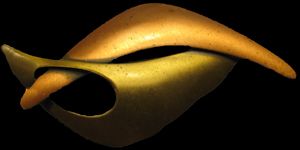 Brass and Copper Geometric Brooch - Circa1950's +++++++++++++++++++++++++++++++++++++++++++++++++++++++++


Silver and White Glass Stone Pendant (Makers Mark P&M Paris, France) - Circa 1950's +++++++++++++++++++++++++++++++++++++++++++++++++++++++++


Brass and Enamel Choker - Circa Late 1950's +++++++++++++++++++++++++++++++++++++++++++++++++++++++++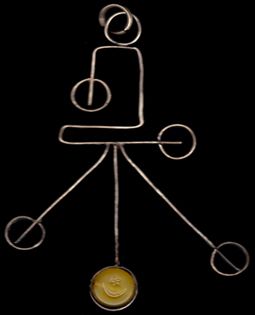 Surreal Pendant with Yellow Stone - Circa 1950s +++++++++++++++++++++++++++++++++++++++++++++++++++++++++


Copper Bracelet - Circa 1950's +++++++++++++++++++++++++++++++++++++++++++++++++++++++++


Interlocked Circular Pewter Bracelets - Circa 1950's +++++++++++++++++++++++++++++++++++++++++++++++++++++++++


Biomorphic Wire Ring with Glass Bead - Circa 1950's +++++++++++++++++++++++++++++++++++++++++++++++++++++++++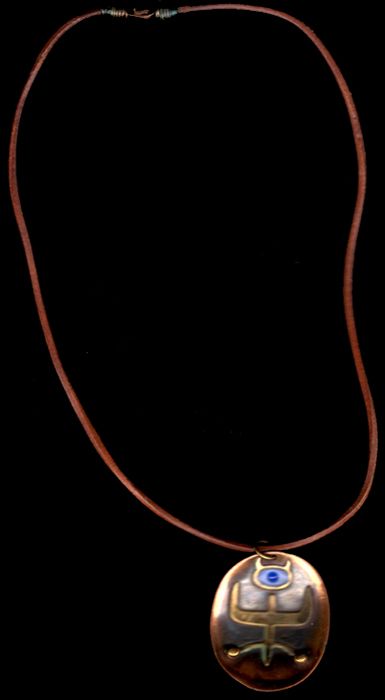 Hogan Bolas Primitivistic Brass, Copper, Enamel and Leather Necklace - Circa 1950's

Started by Robert Hogan and Deborah Bolas while they were students at Rhode Island School of Design in the late 1940's. They company ran a small jewelry business in Rhode Island until it was sold in 1992 and produced jewelry designs in copper and bronze. The artists, using various enameling techniques, designed and successfully produced an extensive line of enameled jewelry. Pieces were produced using traditional metalworking, combining hand and machine work. +++++++++++++++++++++++++++++++++++++++++++++++++++++++++


Metallic Half Moon Necklace - Circa 1950's +++++++++++++++++++++++++++++++++++++++++++++++++++++++++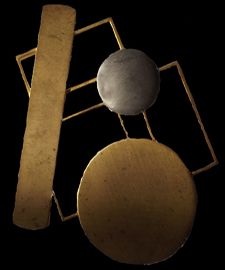 Abstract Copper and Steel Brooch - Crica 1950's +++++++++++++++++++++++++++++++++++++++++++++++++++++++++


Sterling Silver Hoop Bracelet - Circa 1950's +++++++++++++++++++++++++++++++++++++++++++++++++++++++++


Copper Geometric Necklace - Circa 1950's +++++++++++++++++++++++++++++++++++++++++++++++++++++++++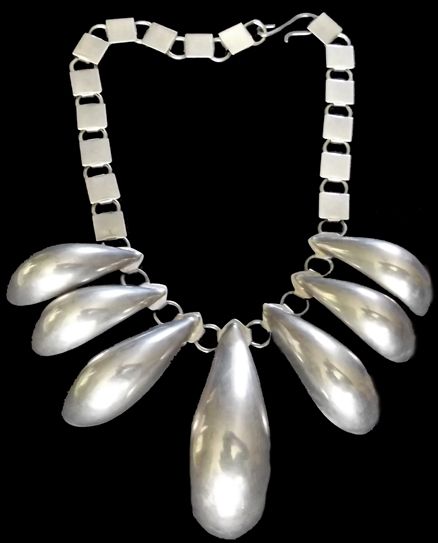 Metal Necklace - Circa 1950's +++++++++++++++++++++++++++++++++++++++++++++++++++++++++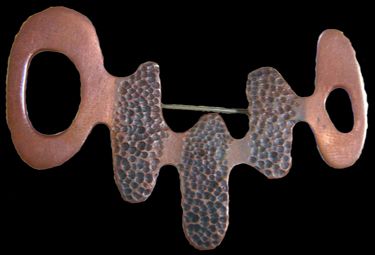 Copper Brooch - Circa 1950's +++++++++++++++++++++++++++++++++++++++++++++++++++++++++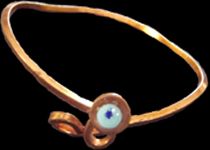 Biomorphic Copper Cuff with Blue Dot Stone - Circa 1950's +++++++++++++++++++++++++++++++++++++++++++++++++++++++++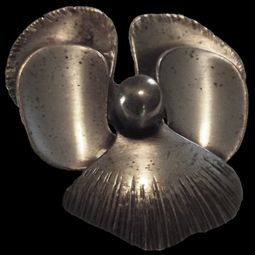 Otto Robert Bade Sterling Silver Pansy Brooch - Circa 1950s

A self taught silversmith from Nebraska, Bade in 1941, went to New York to discover his future. He answered just one employment ad was hired by Frank Rebajes who was considered the first master in the art of copper jewelry and crafts. Bade was hired as the Foreman that would insured the designs were artfully and masterfully produced. More importantly Frank and bade enjoyed a friendship that would last a lifetime.

Rebajes Wearable Art was one of the top Jewelry producers in the 1940s and 50s with hundreds of top stores accross the nation carrying the line. Bade, with decades of silversmithing skills left the company and started his own business "Orb Originals" in 1958 with much success. The business kept on growing and going quite well, ending in 1981. +++++++++++++++++++++++++++++++++++++++++++++++++++++++++


Surreal Brooch - Circa 1950's +++++++++++++++++++++++++++++++++++++++++++++++++++++++++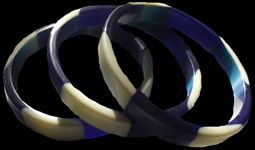 Blue and White Plastic Bracelets- Circa 1950's +++++++++++++++++++++++++++++++++++++++++++++++++++++++++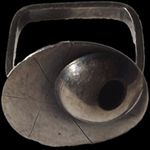 Sterling Silver Ring - Circa 1950's +++++++++++++++++++++++++++++++++++++++++++++++++++++++++


Kim Abstract Copper Brooch - Circa 1950's

Founded by Carl and Marty Schimel in the 1950s, the Kim Craftsmen company produced jewelry amid changing cultural landscapes. Creating and popularizing major fashion-forward jewelry movements for over five decades. The Schimel's started the company in 1950 under the name C & M Jewelry. They used raw copper, hammering and manipulating it into pieces like twisted upper arm bracelets and rings, abstract shaped pins, and articulated necklaces.

The trade name C & M Jewelry changed to Kim Copper in 1952. "Kim," the brothers felt, was a simple, feminine name, outlining exactly what they sought to achieve in the young women's jewelry market. Around 1958, the company expanded into materials beyond copper, the Schimels' started a second line called Kim Craftsmen. +++++++++++++++++++++++++++++++++++++++++++++++++++++++++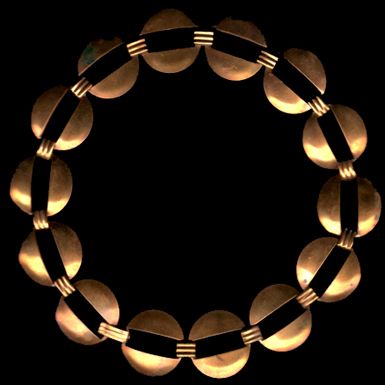 Copper Link Necklace - Circa 1950's +++++++++++++++++++++++++++++++++++++++++++++++++++++++++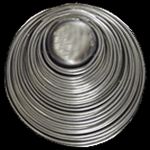 Metal Woven Wire Brooch - Circa 1950's +++++++++++++++++++++++++++++++++++++++++++++++++++++++++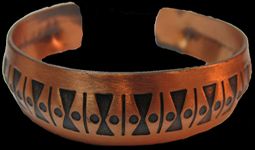 Copper Hand Stamped Cuff Bracelet - Circa 1950s +++++++++++++++++++++++++++++++++++++++++++++++++++++++++


Necklace - Circa 1950's +++++++++++++++++++++++++++++++++++++++++++++++++++++++++


Abstract Renoir Copper Bracelet - Circa 1950's

Founded by Jerry Fels of California in 1946, Renoir pieces were known for their solid copper cuffs, as well as its hinged bangles. Playing with geometry was a favorite preoccupation of Renoir designers. The company's "swiss cheese" bangles came in several styles, Squares and rectangles, chunky arrows and angle-shapes, and balls of various size were also incorporated in Renoir pieces, as were leaf shapes and other floral motifs. +++++++++++++++++++++++++++++++++++++++++++++++++++++++++


Spiral Copper Earrings In The Style of Renoir - Circa 1950's +++++++++++++++++++++++++++++++++++++++++++++++++++++++++



Sterling Silver Surreal Brooch - Circa 1950's +++++++++++++++++++++++++++++++++++++++++++++++++++++++++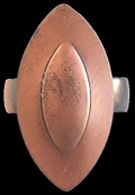 Marquise Shaped Copper Ring - Circa 1950's +++++++++++++++++++++++++++++++++++++++++++++++++++++++++


Sterling Silver Pendant - Circa 1950's +++++++++++++++++++++++++++++++++++++++++++++++++++++++++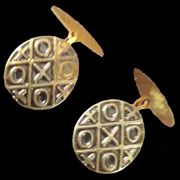 X's and O's Brass and Copper Cufflinks - Circa 1950's +++++++++++++++++++++++++++++++++++++++++++++++++++++++++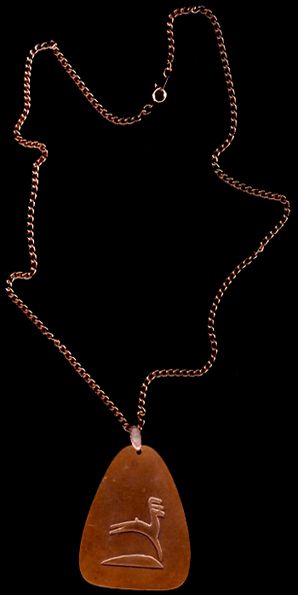 Copper Necklace - Circa 1950's +++++++++++++++++++++++++++++++++++++++++++++++++++++++++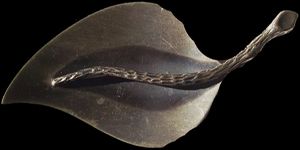 Beaucraft Sterling Silver Leaf Pin - Circa 1950's

Beaucraft, known to many by the trademark "Beau", manufactured sterling silver jewelry for 55 years from their Providence, Rhode Island factory. The company started as a small operation in 1947, founded by Luigi Russo and Ray Sacciccio was one of the leading producers of beautiful and unique fine sterling silver jewelry. In September 2004, the company retired its business after 57 years of service. +++++++++++++++++++++++++++++++++++++++++++++++++++++++++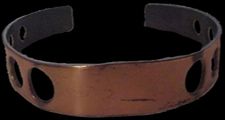 Men's Copper Bracelet - Circa 1950's +++++++++++++++++++++++++++++++++++++++++++++++++++++++++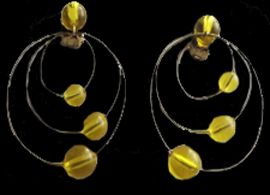 Thin Copper Wire and Yellow Acrylic Bead Earrings - Circa 1950's +++++++++++++++++++++++++++++++++++++++++++++++++++++++++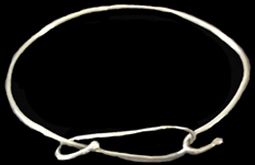 Sterling Silver Biomorphic Bracelet - Circa 1950's +++++++++++++++++++++++++++++++++++++++++++++++++++++++++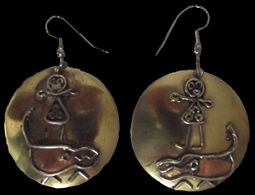 Sterling Silver Brass and Copper Earrings - circa 1950's +++++++++++++++++++++++++++++++++++++++++++++++++++++++++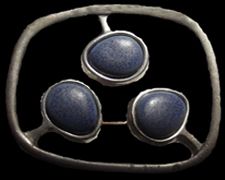 Swedish Pewter Brooch - Circa 1950's +++++++++++++++++++++++++++++++++++++++++++++++++++++++++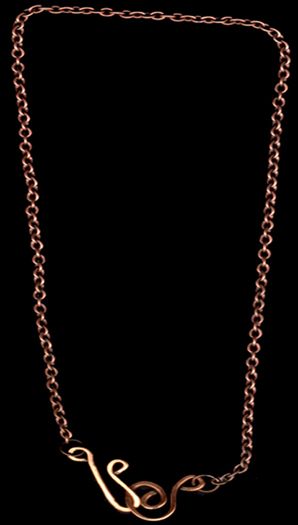 Copper Swirl Necklace - Circa 1950's +++++++++++++++++++++++++++++++++++++++++++++++++++++++++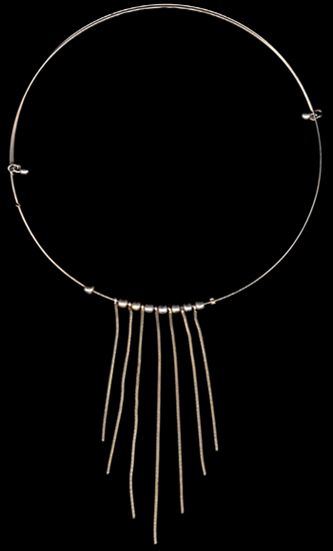 Silver Choker - Circa 1950's +++++++++++++++++++++++++++++++++++++++++++++++++++++++++

1960's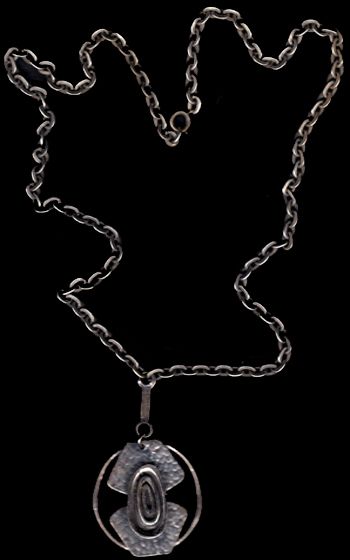 Hammered Abstract Silver Tone Pendant Necklace - Circa 1960's +++++++++++++++++++++++++++++++++++++++++++++++++++++++++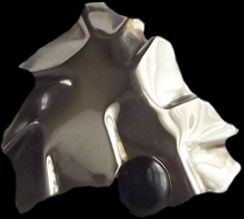 Biomorphic Brooch with Black Stone - Circa 1960's +++++++++++++++++++++++++++++++++++++++++++++++++++++++++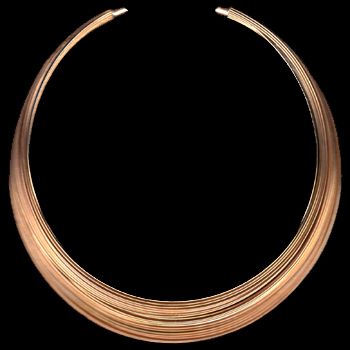 Woven Copper Necklace (Germany) - Circa 1960's +++++++++++++++++++++++++++++++++++++++++++++++++++++++++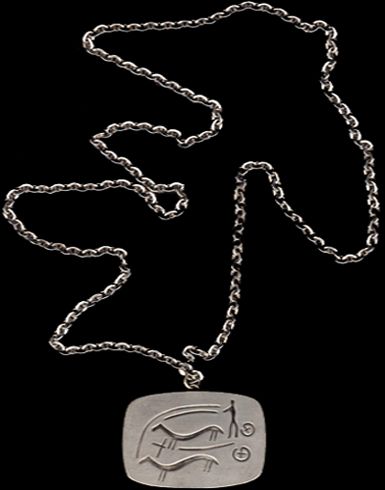 Jorgen Jensen Pewter Necklace (Makers Mark 163) - Circa 1960's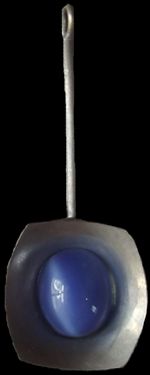 Jorgen Jenson Pewter Necklace (Makers Mark 220 A) - Circa 1960's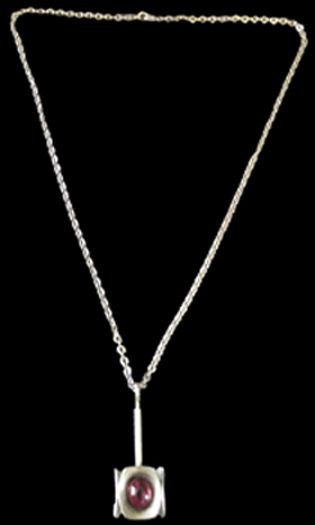 Jorgen Jenson Pewter Necklace (Makers Mark 220 D) - Circa 1960's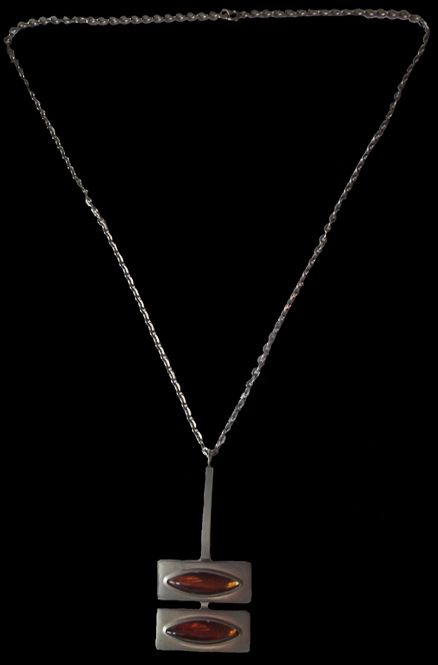 Jorgen Jenson Pewter Necklace (Makers Mark 237 B) - Circa 1960's

Danish jewelry maker Jorgen Jensen (b. 1931), trained briefly at the Georg Jensen workshop and worked in Montreal and Stockholm before setting up an atelier in the basement of his father's Copenhagen building. He preferred working with pewter because it is pliable and affordable. "I like plain shapes and fine lines," he says. "The simpler the jewelry, the prettier." His pewter bracelets and pendants are stamped "Jorgen Jensen" in script circa 1960-65. +++++++++++++++++++++++++++++++++++++++++++++++++++++++++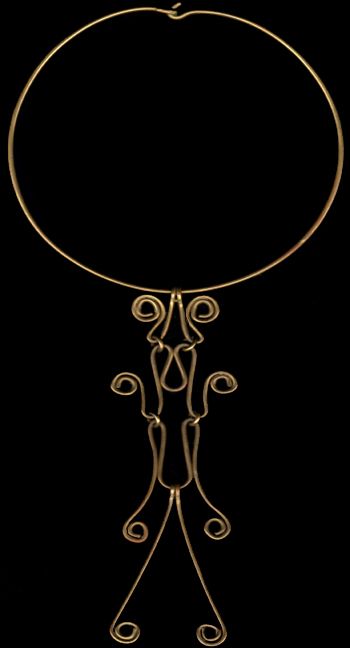 Abstract Twisted Brass Necklace - Circa 1960's +++++++++++++++++++++++++++++++++++++++++++++++++++++++++


Abstract Earrings - Circa 1960s +++++++++++++++++++++++++++++++++++++++++++++++++++++++++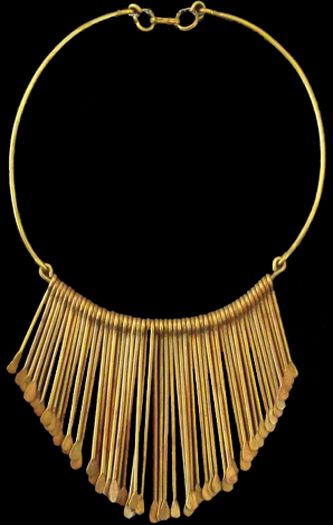 Brass Choker - Circa 1960's +++++++++++++++++++++++++++++++++++++++++++++++++++++++++


Chain Necklace - Circa 1960's +++++++++++++++++++++++++++++++++++++++++++++++++++++++++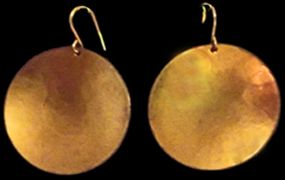 Marjorie Baer Golden Brass Earrings - Circa 1960's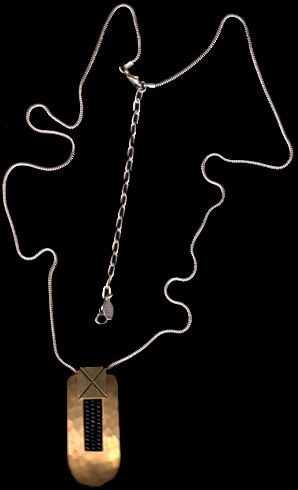 Marjorie Baer Mixed Media Necklace - Circa 1960's

Marjorie Baer's career began on the steps of New York's Metropolitan Museum of Art in the late 60's. It was there that the recent Berkeley grad displayed her first group of unique handmade jewelry. +++++++++++++++++++++++++++++++++++++++++++++++++++++++++


Brass Choker with Ball - Circa 1960's +++++++++++++++++++++++++++++++++++++++++++++++++++++++++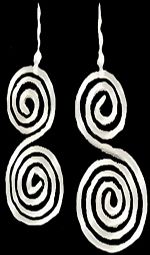 Swirling Earrings - Circa 1960's +++++++++++++++++++++++++++++++++++++++++++++++++++++++++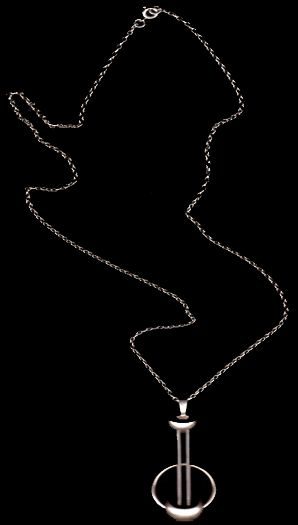 Necklace - Circa 1960's +++++++++++++++++++++++++++++++++++++++++++++++++++++++++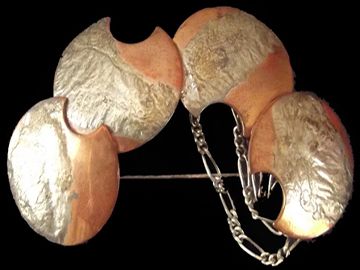 Abstract Copper and Nickel Brooch - Circa 1960's +++++++++++++++++++++++++++++++++++++++++++++++++++++++++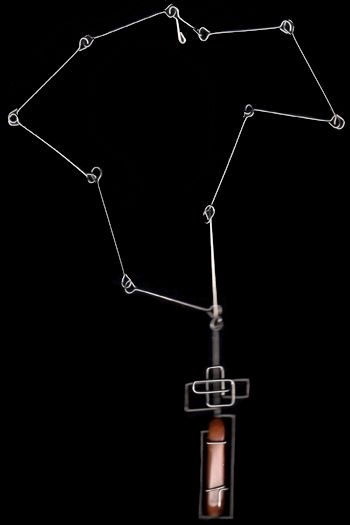 Silver and Agate Stone Necklace - Circa 1960's +++++++++++++++++++++++++++++++++++++++++++++++++++++++++